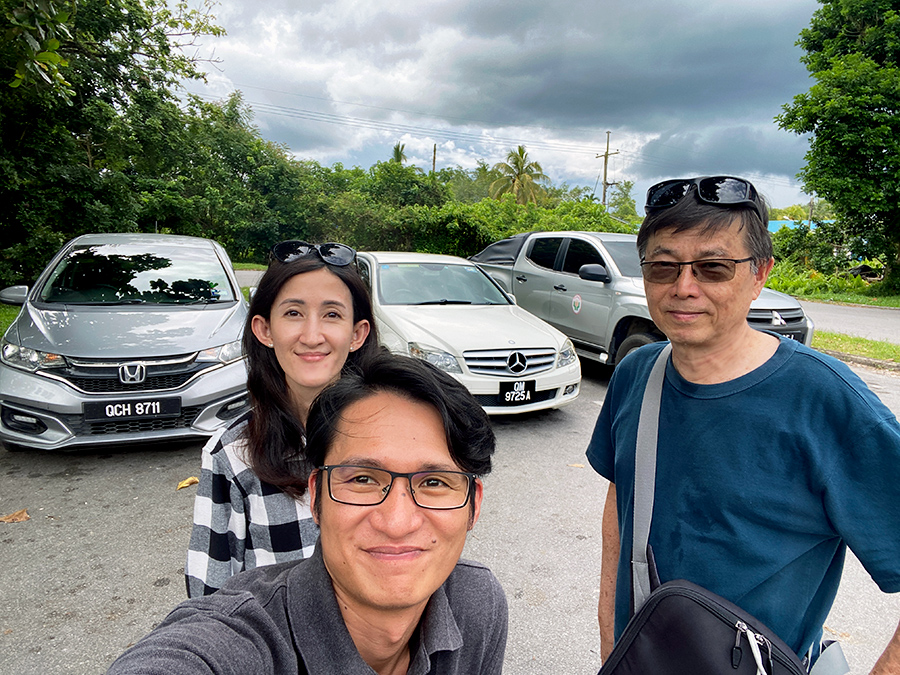 On this day in the following year, Daisy and Frank also took the same coastal road route which goes past
Asajaya on the last leg of the journey.
I went out to Asajaya (an hour's drive from my place in Kuching) to greet them.
They continued their journey to Lundu after a quick lunch.