Dad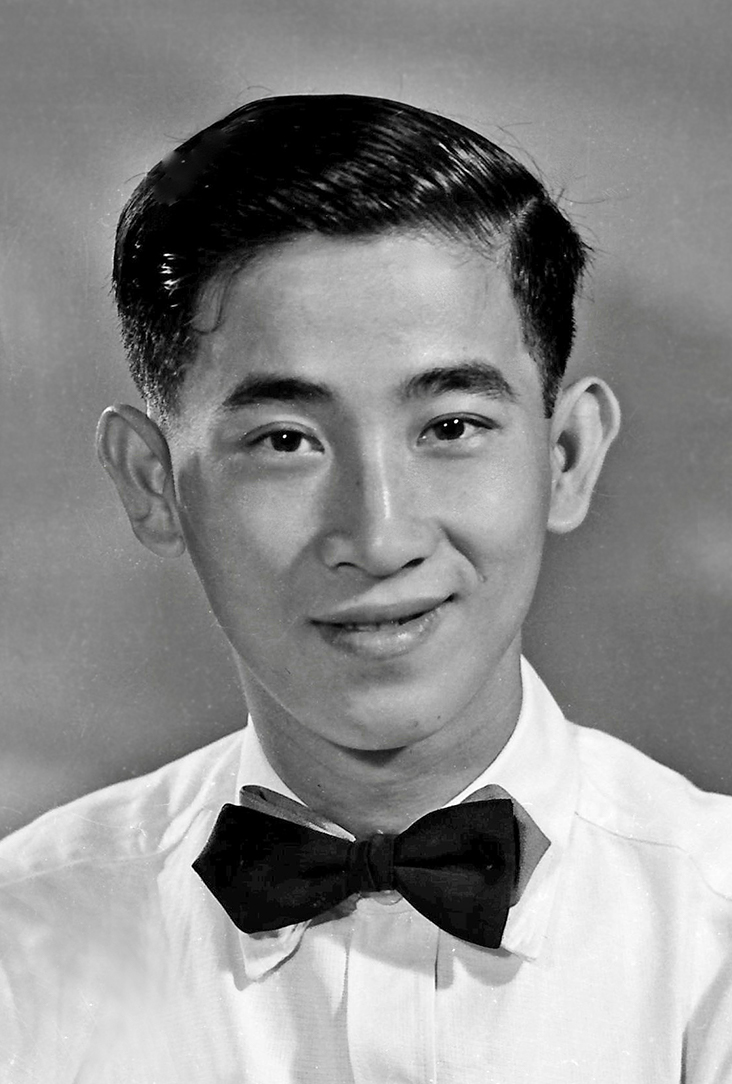 Joseph Aloysius Kuek Tze Hiang
15 March 1929 - 12 August 2021
Kuching, Sarawak; 14 Aug 2021:

Old Joe fell off his perch just after midnight on 12 Aug 2021. He was feeling a bit crook in the last weeks of his life. He lived a full and eventful life until he closed his innings; retired hurt at 92.

Joe was born in 1929 in Kuching of immigrants from Swatow, China. He married Angela Joan Tan in 1955 and together they raised Clem, Justin, David, Steven and Jennifer who all also became emmigrants and moved to lands abroad. Joe and Angela also migrated for a while but moved back and now spend their time together on a misty foothill outside Kuching.

The pair are grandparents to six grown ups and great-grandparents to seven ankle biters.
He was known to be a bit of a dag for protocol and procedure but to most people, he is reportedly a kind and personable fellow. To all the rellies and friends: please offer a prayer or two for Joe and ask Harold to be forgiving of his faithful servant, Joe.

Good on you, Dad.
We thank you for your life, and you and Mum for ours.
While sorting out Joe's papers after his demise, Clem found old photographs which his Dad made during his training in visual aids in Sydney in 1956.

This was one photo: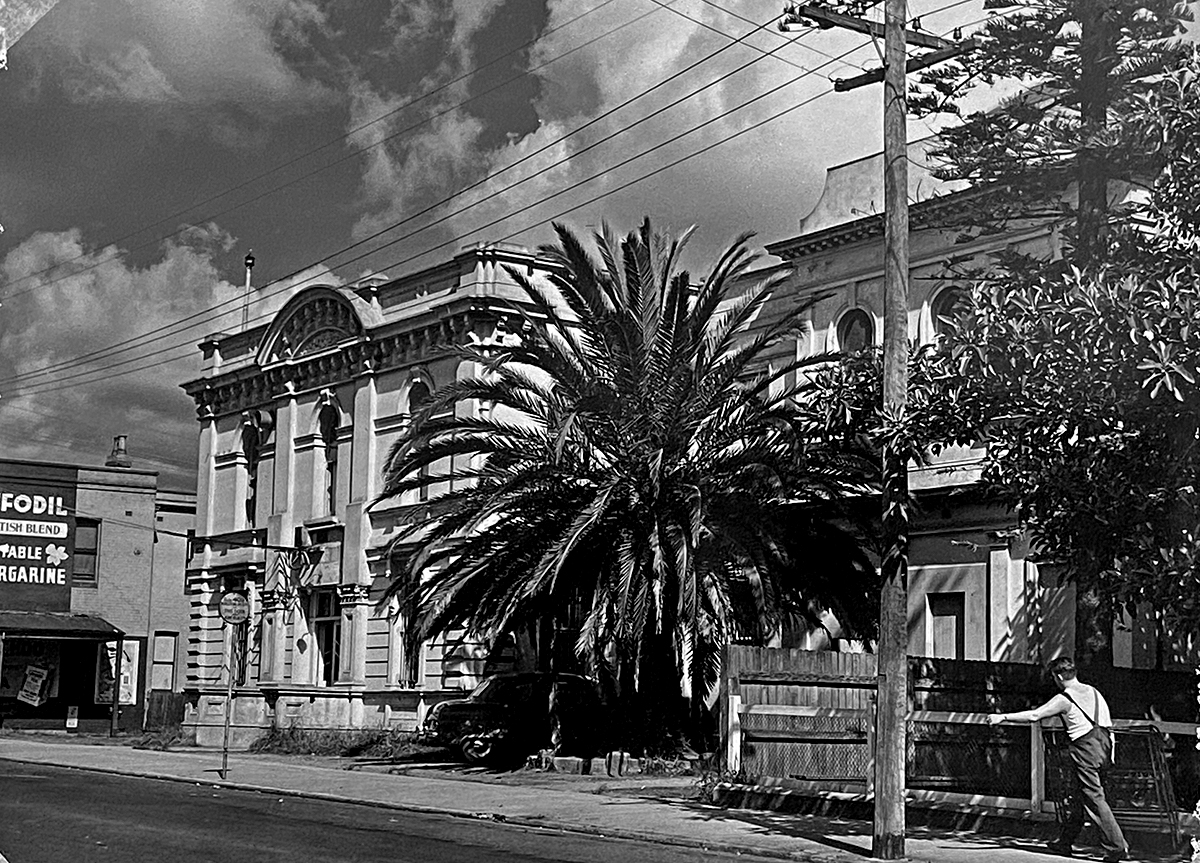 An iPhone copy of a print of a photograph taken by J.A. Kuek which he labelled by hand as:
"Education Department
Visual Aid Centre,
Burwood, Sydney, NSW, Aust. 1956"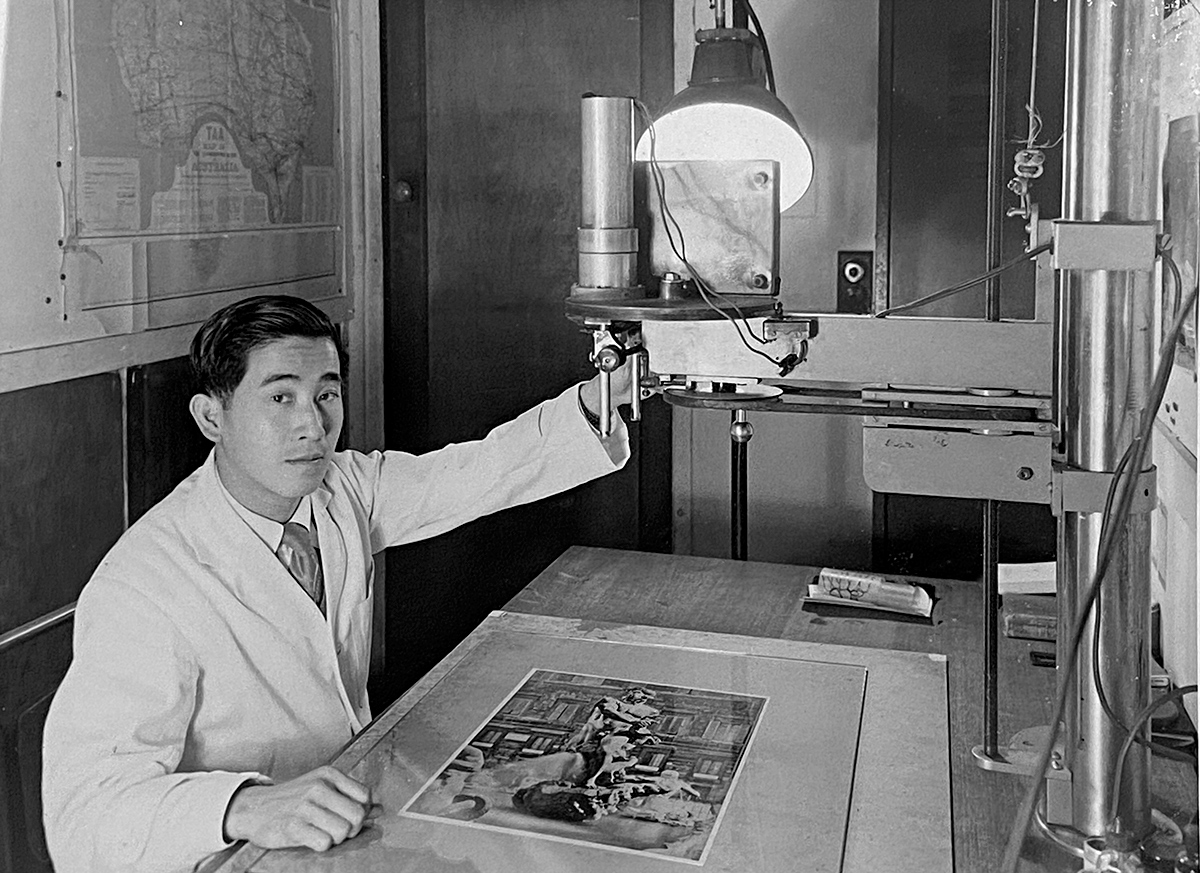 iPhone copy of photograph which is labelled in Joe's handwriting as:
"J.A.K. in the darkroom
making a filmstrip
Visual Aid Centre, Burwood
Sydney, Aust 1956"

Joe's eldest went on to live in Perth for 17 years where his son Martin was born.
After Perth, Clem and family moved to Sydney where Martin met an immigrant girl from Vietnam (fled as a 1-year old in a boat).
They got married and settled in an inner suburb of Sydney.
In 2014, their son Adam (Joe and Angela's first great grand child) was born.
In 2020, Adam started school here: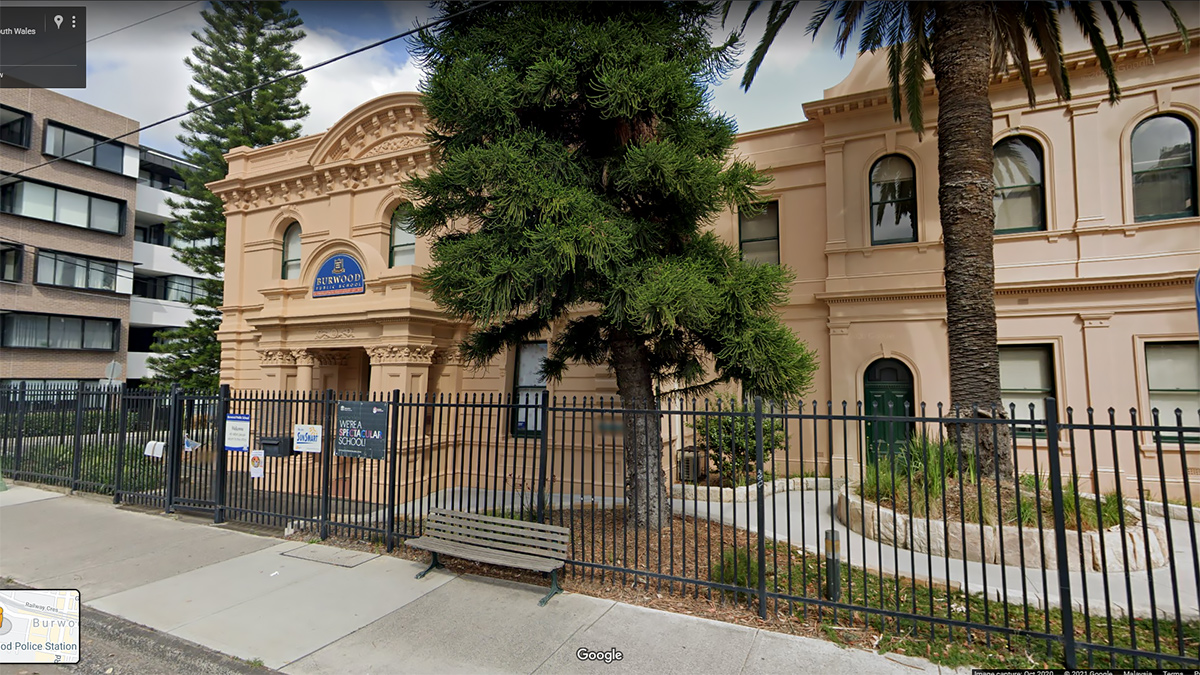 Google Streetview image of the building at the corner of Hornsey and Conder Streets, Burwood, NSW 2134.
The portico was a later addition.

By a mighty coincidence and previously unknown to all parties until today, Adam went to a school at which is included the building where Joe spent his time in Sydney training in 1956!
What a great number of events needed to conspire together to culminate in this coincidence.
This is one of life's mysteries.
I wish I was able to let my father know of this coincidence before he died.
Mum
http://clemkuek.com/photoalbum/photo569.html
Family and Kuching through the old photographs of Joseph A. Kuek Tze Hiang
https://www.youtube.com/watch?v=J1Ik4zQ42JY
14 August 2021



Created by Clem Kuek